Tokyo Shinjuku Okubo 1-16-16 Shoei Bldg 101
  Monday-Sun 10.00-19.00
  

03 6886 6808
[MINATO (TOKYO), KANAGAWA] Specialized Japanese Restaurant Basic Salary 258,000¥.
Hot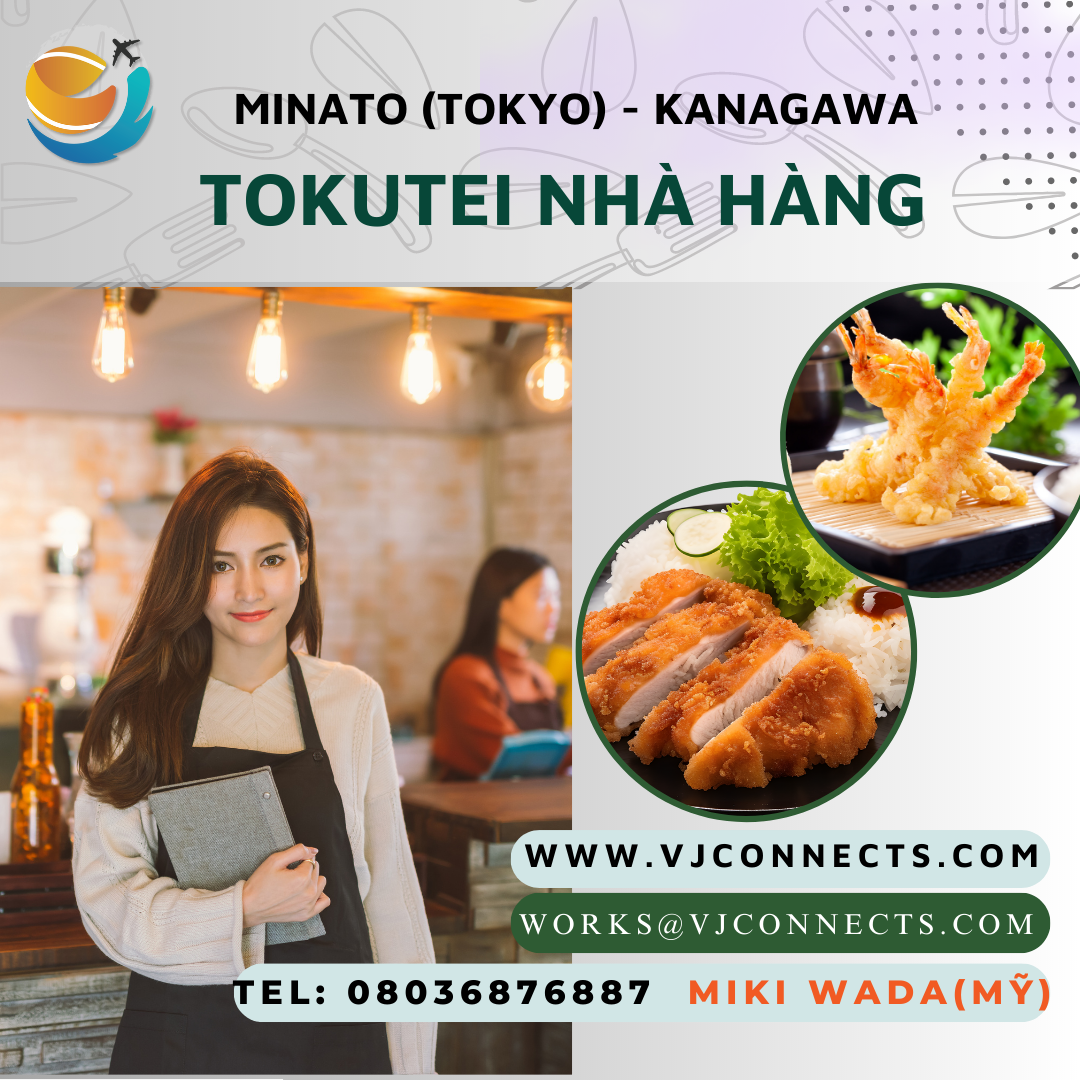 Apply now
VJConnects Co., Ltd.
ISA-220523-03
HIRING SPECIALIZED JAPANESE RESTAURANT STAFF
- Job Description:               Working in various kitchen tasks at the restaurant (supporting cooking, food preparation, cleaning, dishwashing, etc.).
- Work Location:                 MINATO (TOKYO), KANAGAWA.
- Number of Openings:       3 positions.
- Age Range:                        23-30.
- Visa Type:                          Specific Skills Visa.
- Recruitment Requirements:
                                         + Japanese Proficiency: N3 level or above.
                                         + TTS, DHS certification in the restaurant industry, with a complete set of Senmonkyu documents and original CV.
                                         + Possession of Tokutei Katsudo visa.
                                         + Preference for hardworking candidates with a strong commitment and willingness to work long-term.
- Basic Salary:                     258,000¥.
- Overtime:                          Available (45 hours per month).
- Working Hours:               8 hours within the time frame of
                                             10:30 – 19:30, 12:00 – 21:00
                                             with a 1-hour break.
- Days off:                           Saturdays, Sundays.
- Salary Increase:               Twice a year.
- Dormitory, Allowances:   Transportation allowance, housing allowance.
- Bonuses:                            Twice a year.
- Insurance:                         Fully compliant with Japanese laws and regulations.
- For further details, please contact:
                                                VJConnects Co., Ltd.
                                                Website:
https://vjconnects.com/

                                                Email:
works@vjconnects.com

                                                Tel: Miki Wada  08036876877
Apply now
Salary
¥258,000
Office
Deadline
05/23/2023
-
06/09/2023
Apply now
Salary
¥258,000
Office
Deadline
05/23/2023
-
06/09/2023